Environmental zoning- Amazon Forest Reserve (Law 2 of 1959)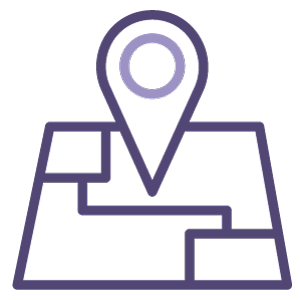 The Amazon forest reserve area (ZRFA) was created by Law 2 of 1959, with the following general limits: from Santa Rosa de Sucumbíos, on the border with Ecuador, going Northeast, to the highest hill of the Picos de la Fragua; from there, following a line 20 kilometers west of the Cordillera Oriental to Alto de Las Oseras, from there in a straight line to the Ariari River, and converging with the Guayabero or Guaviare river, which it follows downstream to its mouth in the Orinoco; then to the border with Venezuela and Brazil until meeting the Amazon River, following the country's southern border, to the starting point (Law 2, 1959).

The zoning and environmental ordering of the Forest Reserve Area of the Amazon was carried out through different agreements signed between the SINCHI Institute, the Ministry of Environment and Sustainable Development, Directorate of Forests, Biodiversity and Ecosystem Services and the General Secretariat of the Andean Community SGCAN-BioCAN Program for the South of the Colombian Amazon, with the goal of the National Development Plan 2010-2014. One of the plan's proposals was to advance the zoning and environmental ordering of 513,766 km2 of the Forest Reserve Zones under Law 2 of 1959. The contribution from the Amazon (with the SINCHI Institute) was estimated at 108,661 km2 (21%) according to the delimitation done by ZRFA in 2010.

This work was carried out in 5 Phases: Phase 1: Guaviare (Agreement 047 of 2009), Phase 2: Caquetá – Huila (Agreement 016 of 2010), Phase 3: Putumayo, Nariño, Cauca and Meta (Agreement 185 of 2011), Phase 4a: South of the trapezium (Contract Sinchi-SGCAN No. 018 of 2012), Phase 4b: Guainía, Vaupés, Amazonas (Agreement 091 of 2013, Agreement 118 of 2013), and Phase 5: Final Synthesis (Agreement 257 of 2014).