Phase I: Department of Guaviare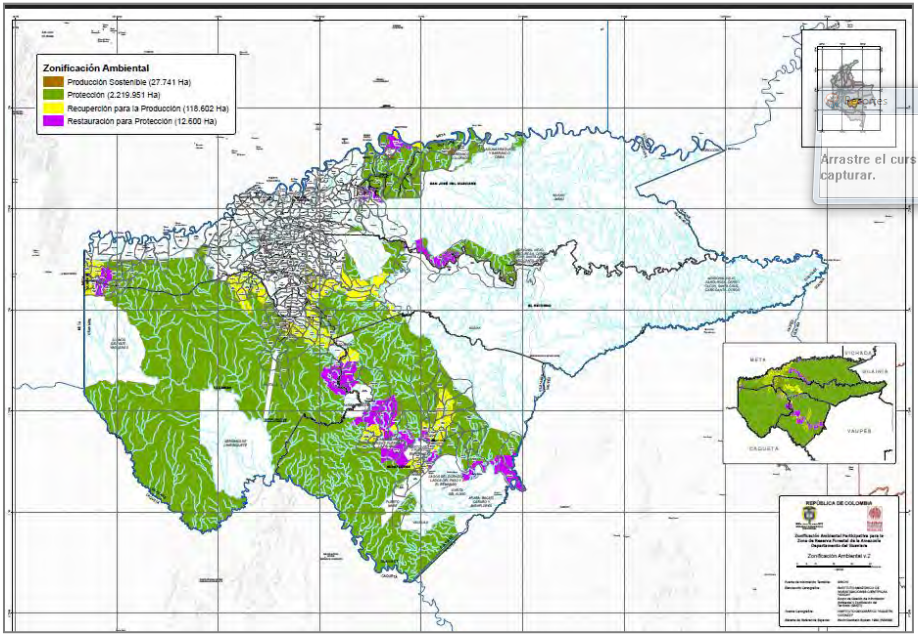 In this service you can find the final report of the cooperation agreement No. 047 of 2009, signed between the Ministry of Environment, Housing and Territorial Development, IDEAM, and the Amazon Institute of Scientific Research SINCHI, to develop the first stage of the process of environmental zoning and ordering of the Amazon forest reserve – RFA, created by Law 2 of 1959, in the department of Guaviare.

In the case of the department of Guaviare, the RFA covers an area of 2,383,498 hectares, equivalent to 42.9% of the 5,552,727 hectares that the department has; This project was approached in three main phases: the first called cabinet, consisted of the general preparation of the project actions, the second phase corresponded to field work, which included socialization, and data collection in the biotic components, physical, social, economic, organizational and institutional, finally in the third phase, of analysis, the environmental characterization and diagnosis was elaborated, and the integration and modeling of information was carried out, in addition to the consolidation of the georeferenced information base and the formulation of the zoning and the ordering proposal.